Manual Activation
Assuming you have a connection to both the SQL server and the internet, you will simply start DbDefence Configurator and navigate to Activation item.
Switch to Manual Activation.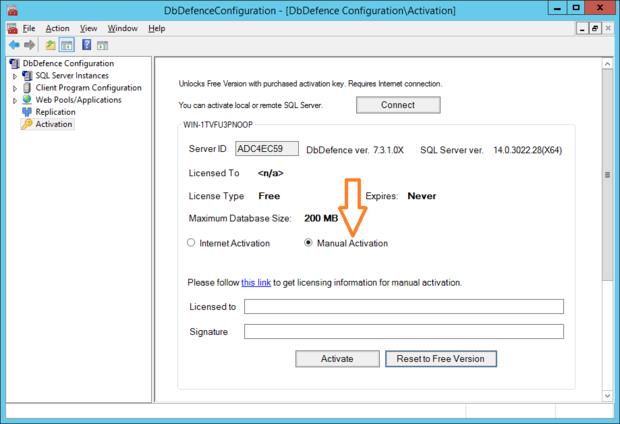 Go to https://www.database-encryption.com/manual_activation.html from any device.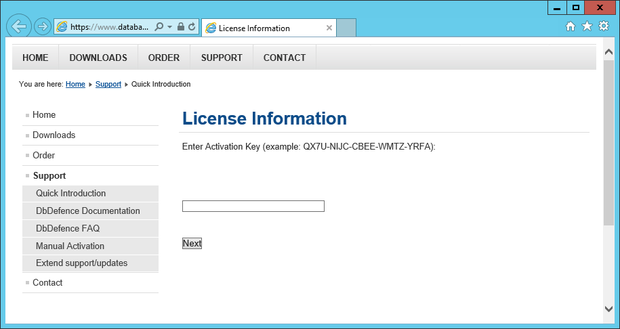 Enter your Activation Key.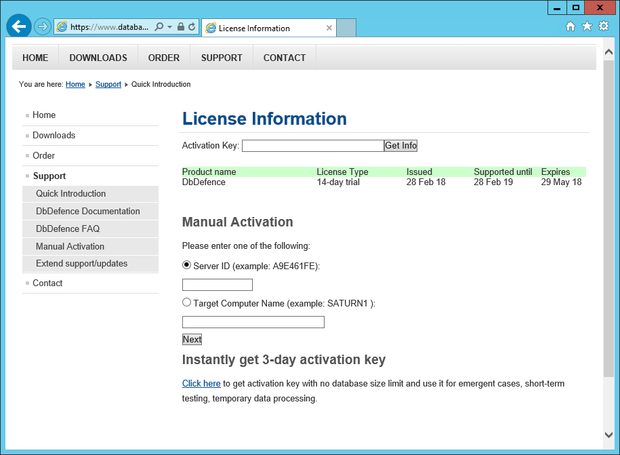 Enter the Server ID shown by Activation Window and click Next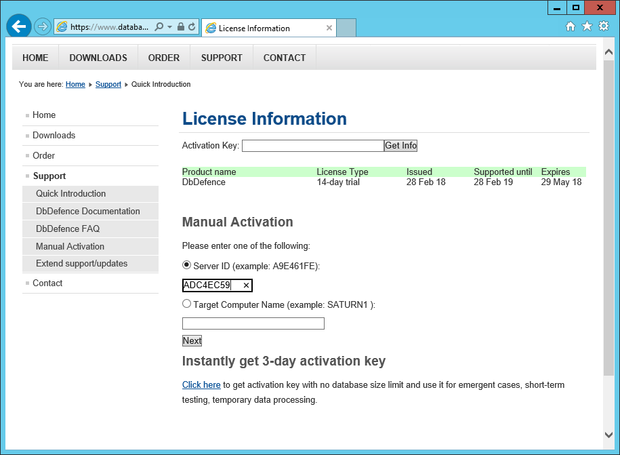 The web site will display Registration Name and Signature strings. Copy those strings back to the Activation program.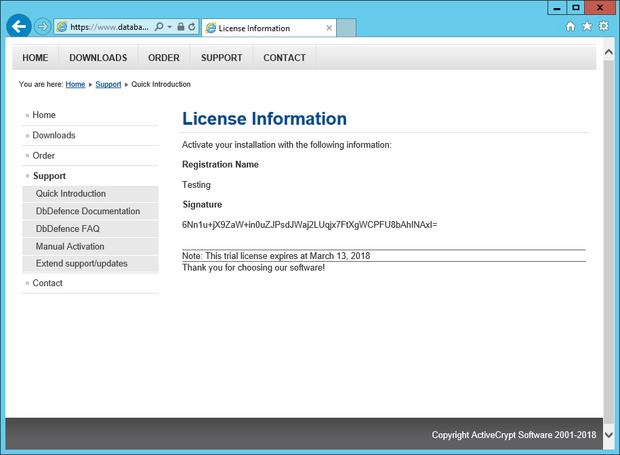 Click Activate.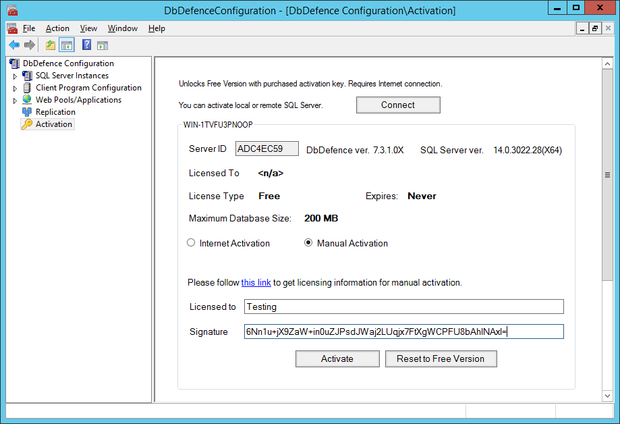 Activation completed.